IMR 4227
The company was founded by E.I DuPont in its production of IMR powders for over 200 years. Reloaders around the globe rely on the IMR powder series, which is available for use in many reloading applications.
Thank you for reading this post, don't forget to subscribe!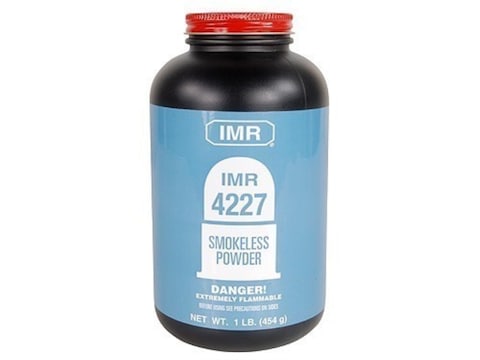 In the IMR line-up, the IMR 4227 is the Pistol Magnum. IMR 4227 can be chosen for true magnum speeds and performance, according to Magnum. This powder provides superior speed and precision in guns such as the Hornet 22 and the Fireball 221, respectively.
Important Information:
The loads shown in the reloader guide should not be exceeded.
Do not mix two powders, irrespective of type, brand or source.
Never replace the black powder or black powder with any smokeless powder.
| | |
| --- | --- |
| Quantity | 1 Pound, 8 Pound |